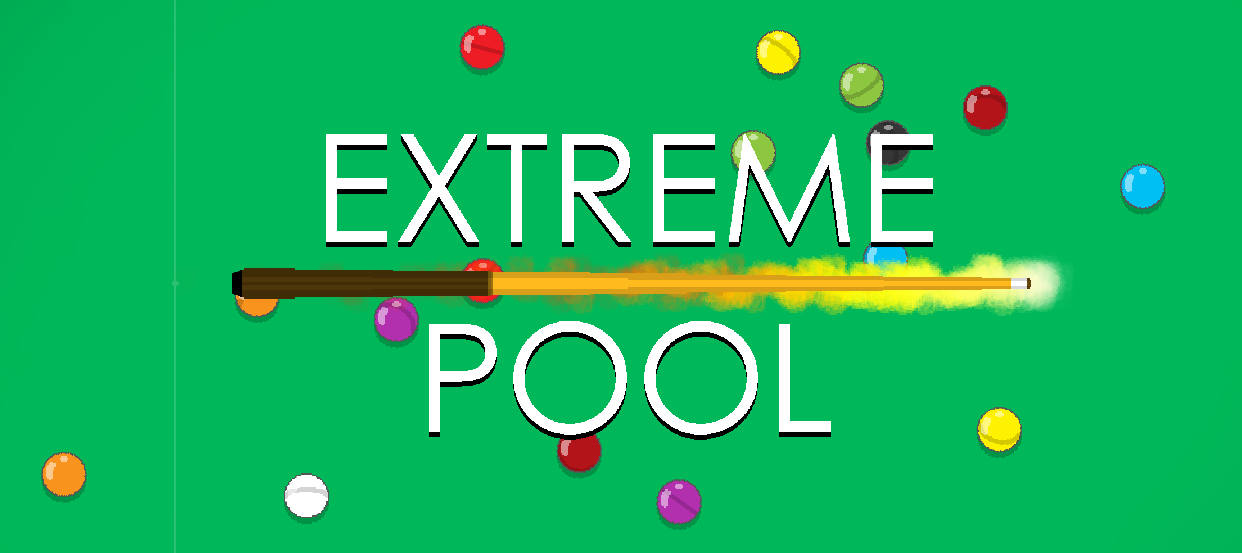 Extreme Pool
A downloadable game for Windows
Extreme Pool is a single-player pool game that breaks the rules of pool. Clear tables in extreme style using slow motion and super powered chalk.
Skilled play is rewarded with powerful chalk that will give your cue god-like powers. Unleash super fast fire balls, send balls flying off the table, create new pockets and more. Experiment by combining chalk powers to clear tables with ease.
The Goal
The goal is to simply clear the table with at least one cue ball left. Avoid potting cue balls. If all cue balls are potted, you will lose and the table will be reset. Cue balls can be hit even when they're moving, so you'll have a small chance to save them from pockets. When a table is cleared, any chalk you've acquired will carry over to a new table.
Challenges
Test your pool skills with 20 challenge levels. Clear the table with limited shots using super powered chalk to unleash pool fury.
Controls
Use Left Click to move the cue towards the mouse.
Use Right Click to angle the cue towards the mouse.
Hold Space and move the mouse to shoot. You can hit the white ball even when it's moving.
Drag and drop chalk to the tip of the cue.
Use Escape to access the menus. The controls can be seen at any time in the menus.
Sound effects from https://www.zapsplat.com